Right after the Manchester attack, pop singer Katy Perry offered her advice for dealing with Islamist terrorism. She said "that the greatest thing we can do is just unite and love on each other and like, no barriers, no borders, like, we all need to just coexist."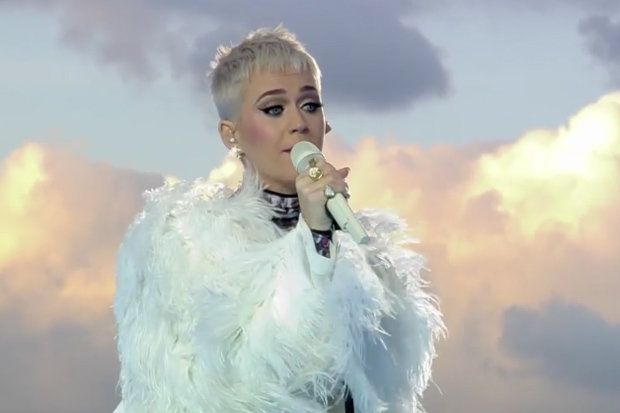 The advice was widely mocked, and it surprised no one — except maybe Ms. Perry — that it didn't stop an attack on the London Bridge this past weekend. Apparently, the Islamic State group just didn't get the message that, like, we all need to coexist.
That's why GOP Rep. Clay Higgins of Louisiana offered his advice for dealing with terrorism. It was a bit more succinct and a bit different than Ms. Perry's.
Rep. Higgins' approach to the problem can be best summed up in three words: "Kill them all."
Higgins is a former lawman who, according to The Washington Post, earned the moniker "Cajun John Wayne" for a series of viral videos targeted at criminals his department was pursuing. He may have moved to Washington this past January as the representative from Louisiana's 3rd Congressional District, but a Facebook post he made after the London Bridge attack shows he clearly still has a bit of Louisiana lawman left in him.
Higgins made the post Sunday, accompanied by a graphic photograph of one of the attackers on the ground after being shot by police. (It can be accessed here, although we warn you that it's graphic.)
"The free world… all of Christendom… is at war with Islamic horror," Higgins wrote. "Not one penny of American treasure should be granted to any nation who harbors these heathen animals. Not a single radicalized Islamic suspect should be granted any measure of quarter.
"Their intended entry to the American homeland should be summarily denied. Every conceivable measure should be engaged to hunt them down. Hunt them, identify them, and kill them. Kill them all. For the sake of all that is good and righteous. Kill them all."
Well, you can't say that Rep. Higgins holds anything back. And while one wonders about the feasibility of wiping all Islamic terrorists off the face of the planet, it's certainly a lot more feasible than, say, calls to "unite and love on each other, and like, no barriers, no borders."
The reason England has experienced three major terror attacks in as many months is not because of a paucity of love or an insufficient amount of unity. It's because a small (but not insubstantial) number of Islamist fanatics — mostly, but not exclusively, attached to the Islamic State group — believe the only way the rest of the world can coexist with their ideology is for us to submit to it, or cease existing.